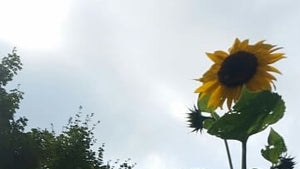 Sunflowers for Ukraine
This year, I am going to plant a sunflower patch in one of my fields. My goal is to plant one sunflower for every $1 donation made to a charity of your choice, connected with a) helping the Ukrainian people, or b) helping Russian dissidents jailed for speaking out against the war.
Adding this item to your cart costs nothing right now- it's just a pledge to donate to an organization later. Anyone who adds this will get an email from me as a follow-up by late May, asking how much you donated, so I can get the sunflower patch going.
You make the donation yourself- you just let me know via email and I'll plant a sunflower for every $1. My goal is to have a small field filled with sunflowers, from customers supporting these efforts! I'll be taking pictures of the field through the growing season to share with the community and world at large, on the farm's Instagram and Facebook page. I would love it if other growers get involved, too...contact me about that as I brainstorm how to get other farmers, gardeners, and homesteaders on board.
It's okay if you were going to donate anyway- I just think it'd be great to have a visual connection to the support and wouldn't it be cool for Ukrainian people to see it and know we're supporting them?
Each item added is a pledge to donate $1 to a charity of your choice, at some point in the near future. There's no technical obligation or requirement, and I won't ever bill you on it- I'm just using it to plan the patch. Thanks!